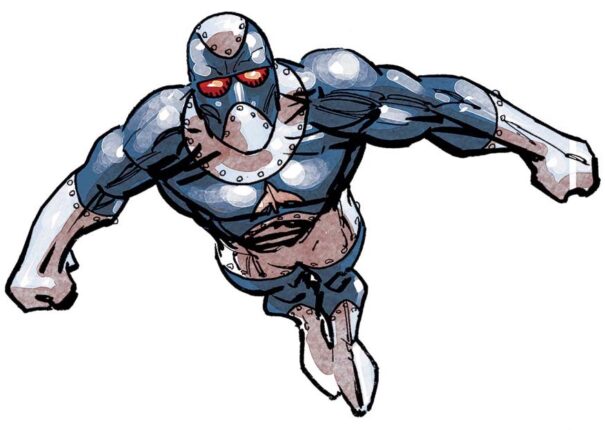 Jet
PERSONAL INFORMATION
Name: Jet
Real name: François Rousseau
First Appearance: Savage Dragon #255
Group Affiliations: North Force
Height: 6′ 3"
Weight: 240 lbs.
Eyes: green
Hair: red (shaved)
Date of Birth: June 1, 1978
Place of Birth: Saint-David-de-Falardeau, Quebec, Canada
Base of Operations: Toronto, Ontario, Canada
Other Distinguishing Features: Jet wears a costume which covers him completely from head to toe
Marital Status: divorced
Known Relatives: ex-wife, daughter
Powers: Jet wears powered armour that gives him superhuman strength, durability, and flight.
HISTORY

After his family was slain and he was left for dead, François Rousseau recovered and put his brilliant mind to work to created the Jet armour to help him to confront his parents' killer and combat the forces of evil. For years, Jet fought for justice. His armour made it possible for him to cover a vast territory and go where he was needed most. Jet was the first hero recruited by the Canadian to become a member of the Canadian super-group North Force.
APPEARANCES
NORTH FORCE
0