The Bully Boys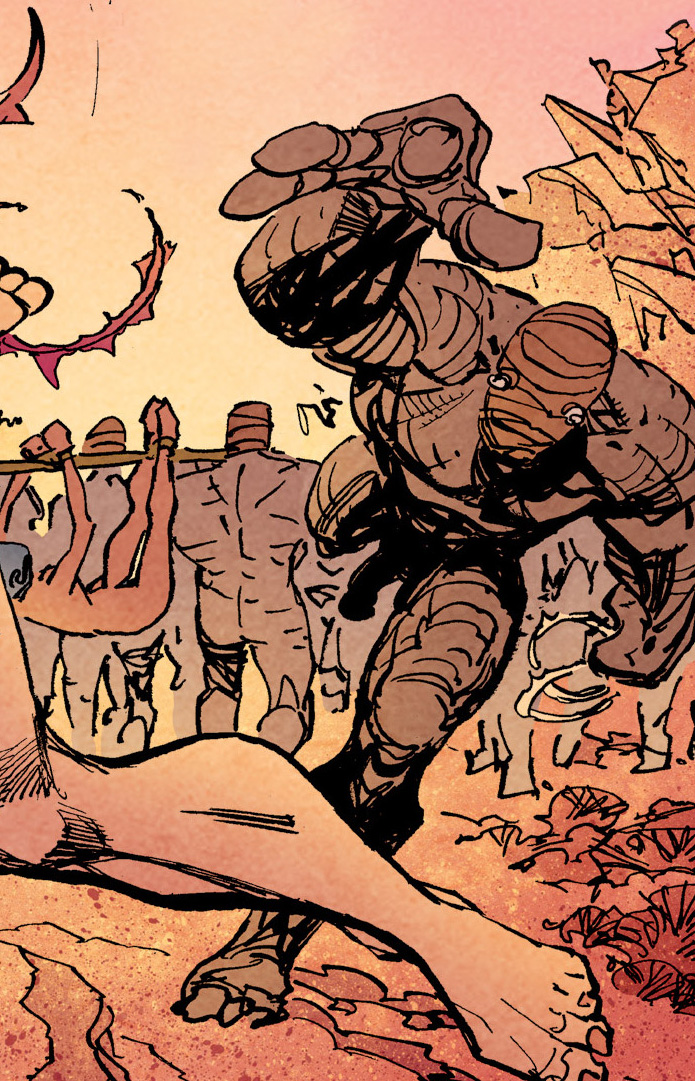 PERSONAL INFORMATION
Name: The Bully Boys
Real Name: N/A
Former Aliases: N/A
First Appearance: Savage Dragon #230
Death Issue: Savage Dragon #234
Cause of Death:Dies when they explode after their bodies reject Michael's blood.
Group Affiliations: The Bully Boys
Height: Around 6′
Weight: Unknown
Eyes: N/A
Hair: N/A
Date of Birth: Unknown
Place of Birth: Unknown
Base of Operations: Dimension-X
Other Distinguishing Features: Heads wrapped in bandages
Marital Status: Unknown
Known Relatives: N/A
Powers: Super-Strength
Weapons:
HISTORY
The Bully Boys are a group of super-strength men who crave sex and work under an alternate dimension version of Rapture on a planet somewhere in Dimension-X.  After eating pieces of Michael Dragon, the Bully Boys all die when the explodes as their bodies were unable to accept the blood of a Dragon.
APPEARANCES
SAVAGE DRAGON