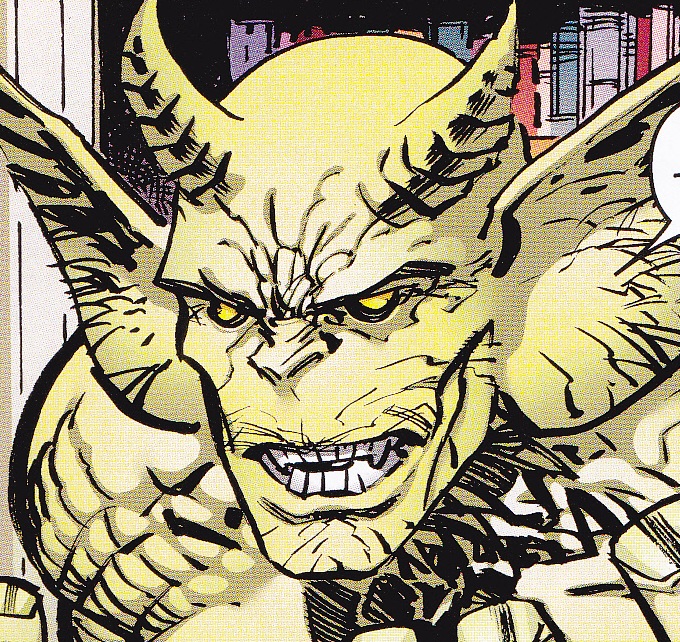 Grunt
Personal Information
Name: Grunt
Real Name: Unknown
Former Aliases: N/A
First Appearance: Savage Dragon #205
Group Affiliations: The Vicious Circle
Height: Around 6′
Weight: Unknown
Eyes: Yellow
Hair: N/A
Date of Birth: Unknown
Place of Birth: Unknown
Base of Operations: Chicago, Illinois
Other Distinguishing Features: Yellow skin and horns
Marital Status: Unknown
Known Relatives: N/A
Powers: Superhuman strength.
History
Grunt is a low ranking member of the Vicious Circle. He asks Dart for a chance to prove himself and she tells him to bring her the head of Malcolm Dragon. He seeks out Malcolm at his prom, but is quickly knocked out.
Appearances
SAVAGE DRAGON
205