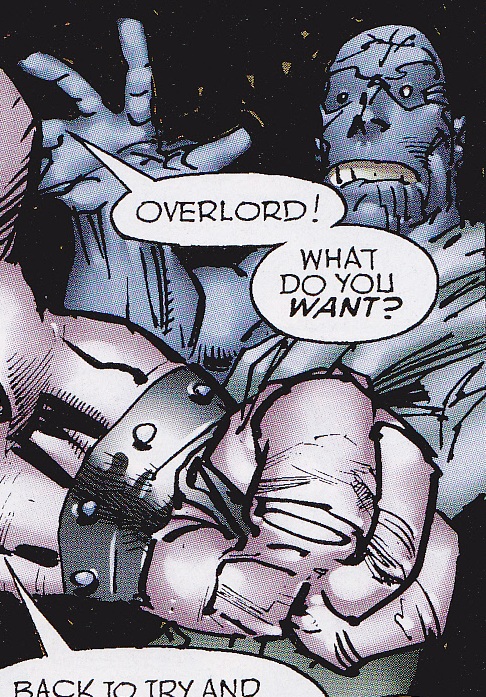 Blue Chuck

Personal Information
Name: Blue Chuck
Real Name: N/A
Former Aliases: N/A
First Appearance: Savage Dragon #179
Death Issue: Savage Dragon #215
Cause of Death: Sliced open with a sword by Dart II
Group Affiliations: The Vicious Circle
Height: Around 6′
Weight: Unknown
Eyes: N/A
Hair: N/A
Date of Birth: Unknown
Place of Birth: Unknown
Base of Operations: Chicago, Illinois
Other Distinguishing Features: Blue skin
Marital Status: N/A
Known Relatives: N/A
Powers: Super-strength.
History
Blue Chuck is first seen at a Vicious Circle location during a rampage by the current leader of the time, Brutalizer. He is one of the few members of the Vicious Circle to see OverLord III murder their leader. He is later murdered by Dart.
Appearances