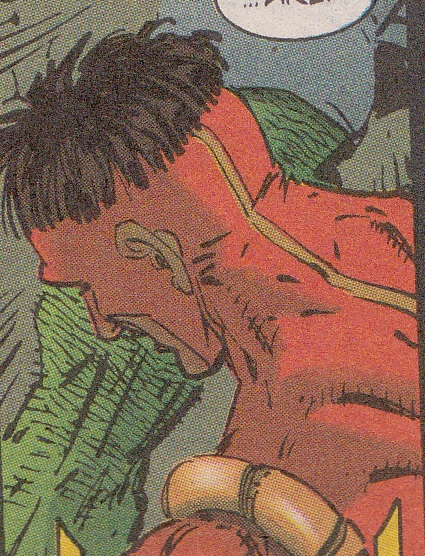 Red Ruckus

Personal Information
Name: Red Ruckus
Real Name: N/A
Former Aliases: N/A
First Appearance: The Dragon #2
Death Issue: Savage Dragon #191
Cause of Death: Decapitated by Dart II
Group Affiliations: The Vicious Circle
Height: Around 6′
Weight: Unknown
Eyes: N/A
Hair: Brown
Date of Birth: Unknown
Place of Birth: Unknown
Base of Operations: Chicago, Illinois
Other Distinguishing Features: Wears a full body red costume.
Marital Status: N/A
Known Relatives: N/A
Powers: Super-strength.
History
When Dragon first joins the police force, he is seen apprehending members of the Vicious Circle. Red Ruckus is one such member. He later helps Dart II on her attack on Stronghold Penitentiary in order to free members of the Vicious Circle. Red Ruckus and Imposter try to to free Mako, but the pair are both decapitated by Dart due to her desire to kill Mako.
Appearances
THE DRAGON
2
SAVAGE DRAGON
191