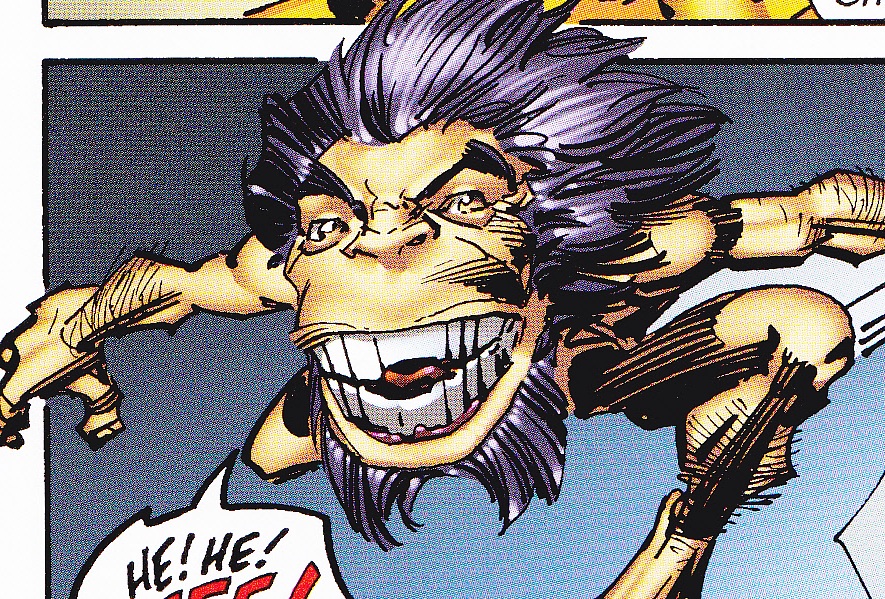 Gripe
Personal Information
Name: Gripe
Real Name: N/A
Former Aliases: N/A
First Appearance: Savage Dragon #45
Group Affiliations: The Vicious Circle, The Gods
Height: Around 3′
Weight: Unknown
Eyes: Yellow
Hair: Purple
Date of Birth: Unknown
Place of Birth: Unknown
Base of Operations: Chicago, Illinois, God Town
Other Distinguishing Features: Yellowish skin, purple hair, and short height.
Marital Status: N/A
Known Relatives: N/A
Powers: Super-strength.
History
Gripe is first seen at Godtown when Dragon crash lands on the planet. After the Gods are stranded on Earth, Gripe joins the Vicious Circle. Gripe later helps Powerhouse and is able to attain Flash Mercury's mask out of police custody.
Appearances