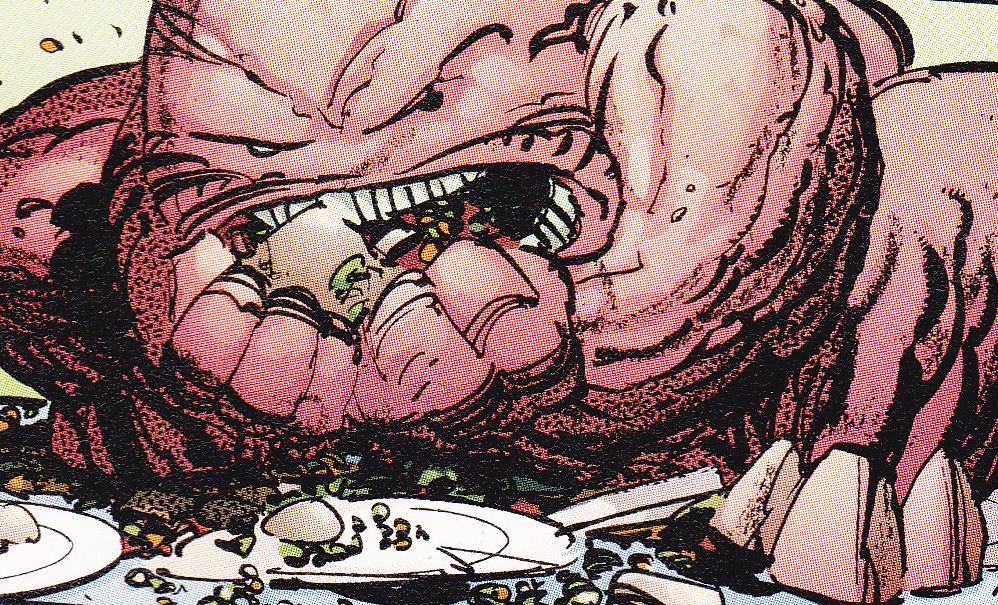 Cecil Cellulite
Personal Information
Name: Cecil Cellulite
Real Name: N/A
Former Aliases: N/A
First Appearance: Savage Dragon #104
Group Affiliations: N/A
Height: Around 6′
Weight: Unknown
Eyes: N/A
Hair: N/A
Date of Birth: Unknown
Place of Birth: Unknown
Base of Operations: Chicago, Illinois
Other Distinguishing Features: Cloven feet and has a massive body with a pinkish colored skin.
Marital Status: N/A
Known Relatives: N/A
Powers: Super-strength.
History
During Dragon's and Jennifer's wedding Cecil Cellulite is seen at the wedding and briefly talks to Angel. He is kicked out of the party after gorging on nearly all of the wedding food.
Appearances
SAVAGE DRAGON
104